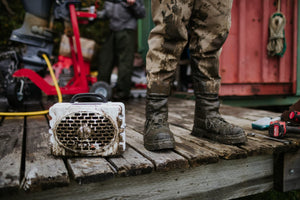 Our speaker is built to operate in the elements, just rinse & repeat.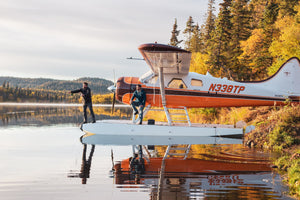 FROM THE BACKYARD
TO THE BACKCOUNTRY
Made to go wherever you do, worry free and along for the ride.
Box Sessions - Featuring Red Shahan
Turtlebox Audio is proud to announce the Box Sessions.
A new series highlighting the singers & songwriters who we think are doing it right.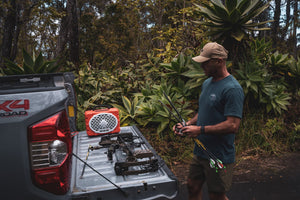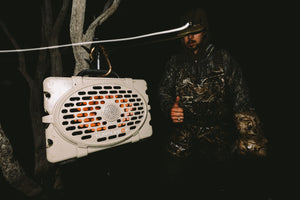 FROM DUSK 'TIL DAWN,
THE BATTERY STAYS ON
Please Listen Responsibly
There's a time for music and a time for nature.
The quiet babble of a stream while fly fishing is the peace of mind you've been waiting for all month. In a deer blind, it's about hearing the nature around you. Even with friends, sometimes all you want to hear is the crackle of the fire. But, when the time is right we like to open a few cold ones and crank up the Turtlebox and enjoy all the fun that music brings. We hope our customers listen responsibly. Sometimes the sounds of nature help you be in the moment, sometimes music does the same. Pick your moments.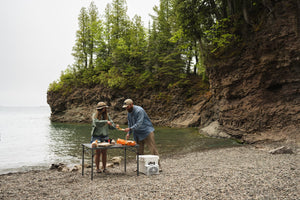 Let customers speak for us